Professional Development for Busy People
by Julie Fiedler on September 19, 2017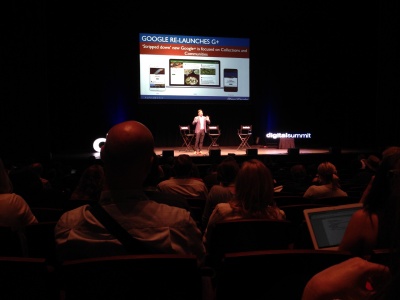 As kids head back to school, I can't help but feel a little envious. Whole worlds will open up. Fascinating information will be revealed. And they've got nothing but time to soak it all in.
Alas, the life of a busy professional doesn't often allow for that kind of immersive learning experience. Sure, conferences are a great way to keep up-to-date and reignite your passion for what you do. But clearing your schedule — even for a few days — can be tough.
So, what can you do to stay fresh and energized in your industry in the midst of a packed schedule? Here are some ideas depending on how much time you can squeeze in, plus some recommendations from the New Boston crew about a few of our personal favorites!
If you have 5-15 minutes:
Email Newsletters
Not the ones you sign up for to get special promo codes at your favorite stores. No, we're talking about those industry ones that hit your inbox and, if you're lucky, you scan for a minute in the morning. Well, give yourself more than a minute to scan the headlines. Read the blurbs and click through. Pick interesting pieces, as well as tangential ones. Inspiration often comes when you least expect it!
Online Articles
(Well, duh. We just told you to click through!) Try mixing up your normal sources. Ask colleagues to share interesting stories, and share with them. Visit a site you've been meaning to check out. Research organizations specifically for professionals in your industry or, if you're already a member, check out their latest news. Set a timer and go down the internet rabbit hole on a topic.
Connect on Social
Follow an industry-related group on LinkedIn or Facebook. Join in the conversation. We tell clients this all the time — it's not just about broadcasting your information, but engaging with others. Ask questions, comment, click "like" on other people's posts.
If you have 15-30 minutes:
Professional Speakers
You don't have to travel to see those super awesome thought leaders speak in person. They can come to you, right on your desktop. Thanks, technology!
Podcasts
Podcasts range in time from a few minutes to over an hour. You have access to any topic imaginable. Plus, they're perfect for commutes!
How-to Videos
If you're curious about something, chances are there's a video out there explaining it, or delving deeper.
If you have 30-60 minutes:
Training Programs
Sometimes those training programs come in the form of archived content. You can sign up for multiple classes and sessions that require a relatively short commitment over the course of multiple days or weeks.
Webinars
A lot of organizations offer free or very inexpensive webinars. Interacting live is a great way to get that back-to-school feeling.
One-on-One
Look at your industry or job from another perspective. Pick someone's brain — whether a peer, your boss, or someone lower on the food chain than you are. Ask them to lunch, and tell them you want to talk about a specific topic. You can also ask if you can shadow them or attend a meeting you don't normally go to. Sometimes just looking at the same situation through someone else's eyes can invigorate you.
If you have an hour or more:
Books (e-, audio, or old-school)
Classes and Certification Programs
Consider augmenting your professional experience by taking a class or working toward a specialized certification. You'll probably need to clear a regular spot on your calendar, but online education makes it easier than ever to work a course of study into your calendar.
And, of course, there are conferences, workshops, and seminars, which are great if you can swing a day or more out of the office.
Keep at It
As much as possible, work these opportunities to stay fresh and current into your weekly or monthly schedule.
To save time, follow great sources and subscribe to their feeds or email newsletters. Something you discover in your 15- to 30-minute research window can become a 5- to 15-minute check-in next time. Even that long one-on-one lunch might become a quick coffee break with a handful of coworkers.
Make it easy to share information in your office. We recently implemented a project management tool with a dedicated spot to share anything from interesting articles to funny videos.
If you want to learn a thing or two about marketing, here are a few of our blogs that might be of interest:
---