Daylight Saving Corp. Case Study (a parody)
by Julie Fiedler on March 11, 2016

The Client
Daylight Saving Corp., the entity behind the semi-annual American tradition of setting clocks forward and back in the spring and fall
The Situation
Tired of the same old, same old "Spring forward, Fall back" branding it's relied on for years, Daylight Saving Corp. approached New Boston for a brand refresh. They wanted a bold new approach to time change, something that would get Americans excited about gaining and losing that hour throughout the year, something that would banish complaints of too little sleep and excuses for missing important meetings. Daylight Saving Corp. wanted to change the conversation.
The mood board: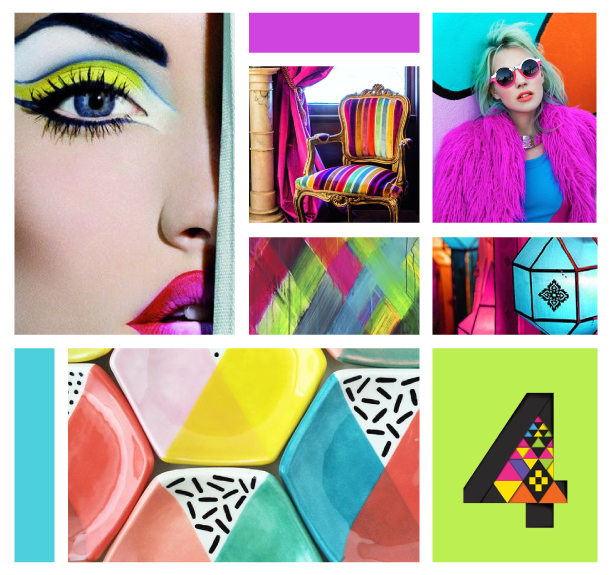 The Plan
To freshen up the branding for Daylight Saving time, New Boston proposed a mix of integrated marketing elements, each designed to create an emotional connection with and to better reach target audiences.
The proposal included:
An updated graphic design suite to replace the hackneyed clip art clock
A mobile-friendly website that would count down to the time change, allowing users to know exactly when the big event was due to happen, plus include fun tidbits on the history of Daylight Saving time
Social media campaigns on Facebook, Twitter, Snapchat, Instagram, and Periscope to raise awareness across multiple platforms and demographics
Online videos featuring testimonials of people whose lives were ruined by sleeping in until 11 a.m.
An aspirational ad campaign showing how one hour can make people's dreams come true and avoid disaster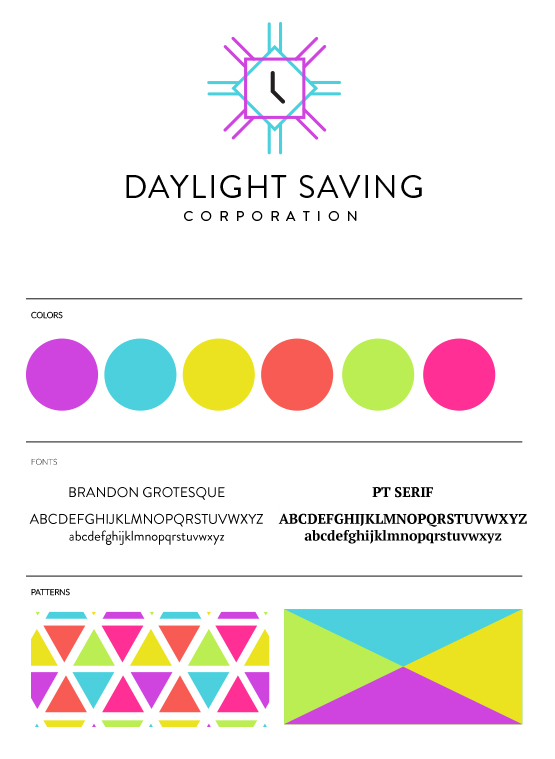 Market research indicated that in order to effectively engage audiences with time change, a splashy launch would be an essential element of the rollout, along with the ability to reach audiences anytime, anywhere, on any device.
New Boston pitched launching the annual "Spring forward" on Monday at 11 a.m. instead of the traditional Sunday at 2 a.m., enabling Americans to cut short one of the more painful portions of their workweeks. By the time they'd finished their coffee, they could head straight into lunch and coast from there for the remainder of the day.
The Results
During user testing, all demographics responded extremely favorably to the proposed launch plan, messaging, captivating design elements, and viral nature of the branding materials. Unfortunately, the brand refresh got caught up in an internal battle between the Daylight Saving Corp. Board of Directors and the Oversight Committee of the National Time and Inconvenience Council. The refresh was never fully realized.
So, you still need to set your clocks ahead. Rather than inspire you to embark on a bold, new adventure with time, we'll simply remind you: Spring forward, friends.
---