Four Reasons Why You Shouldn't DIY Your Marketing
by Susan Religa on September 28, 2021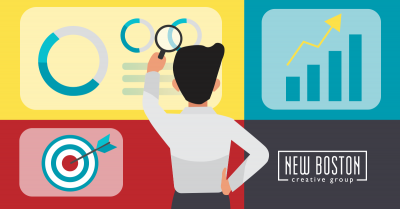 Are you a DIYer when it comes to your marketing? While do-it-yourself projects do have their place (thank you, Pinterest!), marketing your business is not the best chore to tackle yourself. Here are some reasons you should think about hiring out your next marketing project:
Marketing firms are full of creative folks.
This means that folks like us at NBCG can bring a new spin or a new strategy to freshen things up and give your business new life. (Hello, new sales leads!) Marketing firms are a collection of inventive minds. You get the benefit of multiple experienced creatives working on your business. And we have all the tools and know how to use them. No need to purchase expensive software packages to get your marketing up to snuff. Leave that to the experts.
Getting an outside perspective prevents navel gazing.
Ever think too hard about a marketing idea or strategy and get in such a rut that you abandon it altogether? A marketing firm is able to view your business objectively, from the perspective of your target market (and if you don't know who your target market is, we can help with that too!). If you work with NBCG, we can guide you to establish realistic goals and also help you create a solid plan to reach them. And of course, we'll be there along the way to keep you focused.
You will save money by concentrating on running your business.
You know how they say time is money? You should spend your time doing what you do best – running your business, not trying to figure out a marketing strategy. A partner like NBCG will bring expertise and efficiencies to the table and you'll have a killer marketing plan or campaign before you know what hit you — while you've continued to do what you're the expert in — concentrating on day-to-day operations. You'll be ahead with both your time and your money.
We're not afraid.
Ever wonder if your in-house team might be afraid to speak up, even if they think your "great" idea won't work? You can count on a good marketing firm to steer you in the right direction…even if it means guiding you (gently, of course) down a different path. We want you to succeed and we're not afraid to have those conversations to make sure you do.
As you can see, there are plenty of reasons to let a pro help you out with your marketing. The payoff for your business will make the investment well worth it. Whether you want some advice on a particular marketing project, need a brand refresh, are interested in a new website or want a cool video for social, we've got your back. Just reach out and we'll be happy to talk with you soon!
---