Description
Meadowlark Hills has been the premier continuing care retirement community (CCRC) in the Flint Hills for more than 40 years. Now simply called "Meadowlark," the not-for-profit organization wanted a new logo, brand and marketing campaign to highlight its other services for older adults living in the community, in addition to promoting their residential CCRC.
Integrated Marketing Strategy
As part of this effort, we revised the company's logo and branding, created all new television and print ads, designed and built a responsive website, incorporated digital marketing tactics such as search engine optimization (SEO) and journey mapping into the overall marketing plan, designed and executed seasonal digital marketing campaigns, and created a library of content to help family members and trusted advisors who are looking at options with older adults. Focus groups provided extensive direction and insight to our branding, strategies and messaging.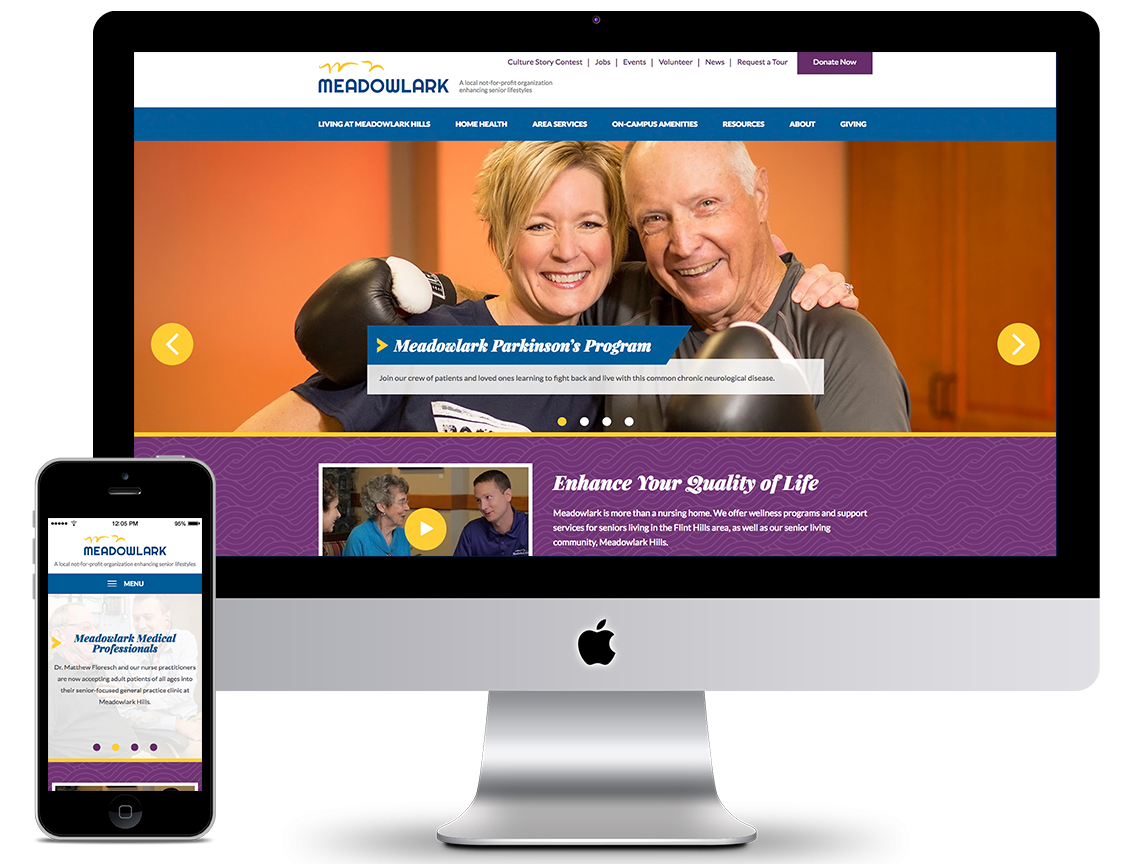 Our Meadowlark team has worked with New Boston Creative Group for several years, including two major brand updates and one logo transition with many smaller projects in between. NBCG took the time to understand our culture and as a result, were able to help tell our story through a variety of avenues. After our most recent campaign, our campus census increased and today continues to remain strong. The designers, leaders, and others with NBCG have truly become a part of our team.