Principal, Owner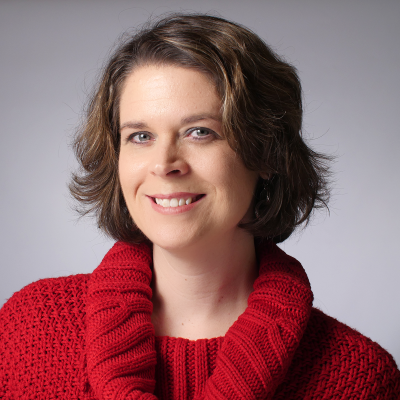 A big-picture thinker with a knack for auto-generating brilliant mixed metaphors (aka "Kristinisms" around the office), principal and co-owner Kristin Brighton's walk-up song is My Shot from Hamilton. Her communications career kicked off in grade school when she produced a neighborhood newspaper that she schlepped from door to door, having bootlegged the printing on her parents' copier.
A fan of running, yoga and walking, she's a movie buff who met her husband when they both worked in a theater. A master manager of huge campaigns and deep-dive strategy efforts, Ms. Brighton indulges her Anglophilic tendencies by bingeing BBC costume dramas and re-reading Jane Eyre, which she appreciates for its groundbreaking girl-power impact.
While her alternative career path would have led her to panda snuggling, her colleagues appreciate that she joined them instead, contributing her ability to synthesize huge amounts of information, despite keeping a slightly less than spotlessly tidy office.
Want more? You know you do.
W
o

uld You Rather...

Click the refresh icon to get another

Have to eat exclusively well-done steak or never eat red meat again? Never have red meat again.

Have invisibility or the ability to fly? Fly.

Have unlimited sushi for life or unlimited tacos for life? Tacos.

Visit Disney World or attend the World Series? Go to Disney World.

Learn a new instrument or a new laguage? Language.

Be pals with Elmer Fudd or Bugs Bunny? Bugs is definitely cuter.

Have a personal chef or a housekeeper? Housekeeper.

Be able to talk to animals or babies? Animals.

Be too hot or too cold? Too cold.
---