Kansas Energy Program (KEP)
NBCG worked with the Kansas Energy Program team (part of K-State Engineering Extension) to produce an animated video and other deliverables promoting and explaining the K-12 Energy Star Benchmarking Project to teachers and administrators.
The K-12 Energy Star Benchmarking Project helps schools and districts reduce their energy costs and usage, while also helping students learn about real-world energy-saving strategies. In addition to the video, we also worked with the KEP team to create a website landing page to be a useful tool for Kansas teachers, and we designed an email template as well.
Video
In collaboration with KEP, we wrote scripts, designed graphics, created animations and selected voice talent and music. To describe how the program works and to engage the viewer, we used colorful, animated graphics, sound effects and humorous narration.
WEBSITE
Working with the KEP team and using their existing branding, we revamped their website to be eye-catching, user-friendly, accessible and informative. We reviewed the site's content and made layout improvements to showcase KEP's offerings — from classroom resources to small business energy assessments — and explain their mission and history. The video we made is also included on the website, serving as a resource for teachers and a marketing tool for KEP.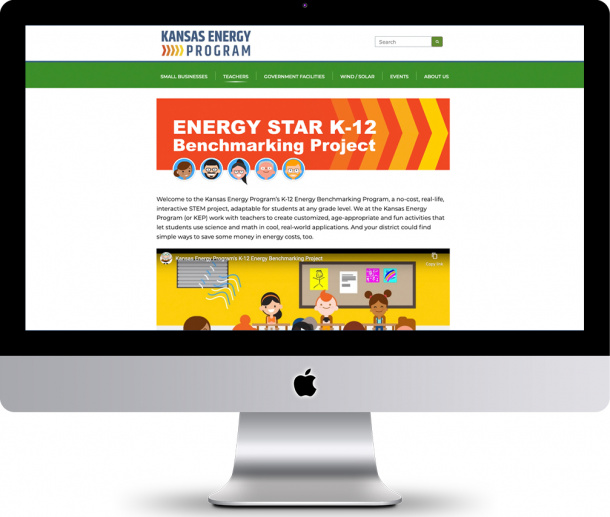 Awards
Hermes Creative Awards (Gold)
Communicator Awards (Distinction)