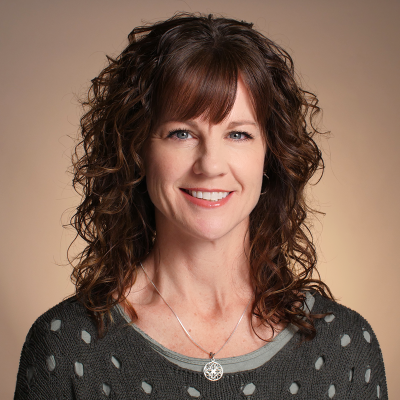 Ms. Religa is a hand talker, an inventor of acronyms (IOA), and a phenomenal parallel parker (just ask her). Clients are wowed by her marketing cojones and campaign prowess. She, meanwhile, is impressed by decisiveness and tall engineered structures (i.e., Eiffel Tower, wind turbines).
A fan of going to the gym, she strives to have a physique as strong as her love of chocolate peanut butter overnight oats.
She indulges in a self-hug when presented with an appealing idea or moment, such as fresh cookies, a nice vacation, or free sandwiches. Though she loves Skittles, she is unwilling to eat the orange ones because "they taste like baby aspirin," or the green ones, because she finds them generally offensive and "nasty."
She is brilliant at accents and voices, including high-pitched, exaggerated Southern, and vaguely European. For her 12th birthday, she had a "General Lee" cake. Not surprisingly, subsequent birthdays have always fallen short.
Want more? You know you do.
Bonus random fact!
What She IS: Coffee dependent. A kid chauffeur. Neat-ish. Averse to her office being filled with packing peanuts. In favor of entirely yellow bananas. Competitive. Incredible at air drums. In need of dark chocolate. Passionate about replacing the toilet paper roll in a timely manner (and over, not under).
Preferred Smells: Coffee. Or rain. Or coffee in the rain.
What She Is NOT: In possession of two working knees. A volleyball player…anymore (sniffle). A cheater at board games. Impressed by coconut. Good with vomit. A strong swimmer. Crazy about having her face in the water. Easily embarrassed. Afraid of making up words.
Rock, Paper, or Scissors: Paper. Because she's competitive, and most people choose rock. "It's scientific fact."
Dogs or Cats: Dogs. Because they can eat cats in one bite.

 
Top Movie Pick: Despicable Me, because it just is, and Gru is her kind of people (accent and all). Favorite quote: "It's so fluuuffyyy!"
Sage Advice She's Been Given: "You do, and you clean it up." — the venerable Aunt Marj
Bert or Ernie: "Ernie, based entirely on his laugh."
Sage Advice She's Given: To her kids: "Don't drive like me."
---