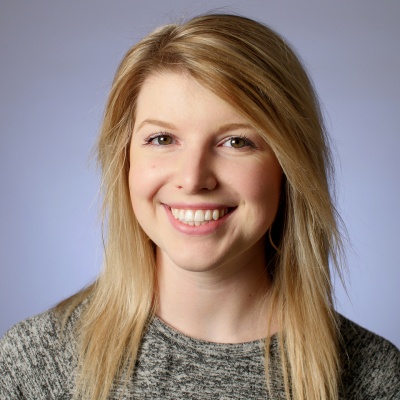 Ms. Justus is an optimistic conversationalist with a fondness for the color pink. She's known for her delightful and wholesome exclamations such as "A-OK!" and "good gravy, Matilda!" and is well-regarded by clients and colleagues for her prompt and positive nature.
In her ideal backstory, Addie was born into royalty in a small, unknown country, but because of her family's extensive wealth and power, was forced to relocate to the U.S. As a French minor, she prefers to read her Harry Potter books in the language of love. Her favorite part about this experience is the French term for "wand" — baguette magique.
She doesn't react well to people who interrupt others, the sound of vacuuming, or gluten. She once licked her newborn sister to realize her dream of being a dog.
She would happily live out the rest of her days as an eccentric billionaire "committing" random acts of kindness.
Want more? You know you do.
Bonus random fact!
What She IS: Fluent in French. A crier. Independent. A natural blonde. Afraid of spiders. A people-person. 
Sage Advice She's Been Given: "French people love to talk, so nod along if you don't understand and they'll eventually stop and walk away." – French teacher's advice for surviving abroad
Laverne or Shirley: I don't know those people.
Fantasy Vacation: A very extravagant, no-end-date European excursion.
TV Habits: Game of Thrones, Modern Family, Friends
Dogs or Cats: Dogs. They are man's best friend!
Choice Movie Quote: "Whoever said orange was the new pink was seriously disturbed." – Legally Blonde
Preferred Smells: Vanilla, tulips, fresh-cut grass, croissants
Rock, Paper, or Scissors: Paper. It's the versatile choice.
What She Is NOT: An outfit repeater. A pessimist. Opposed to cuddling. Scared of being alone. A spelling bee champion. Capable of budgeting during the holidays. Quiet during sporting events.
Bert or Ernie: They're useless individually.
Favored Menu: Carrots and popcorn dipped in peanut butter
---