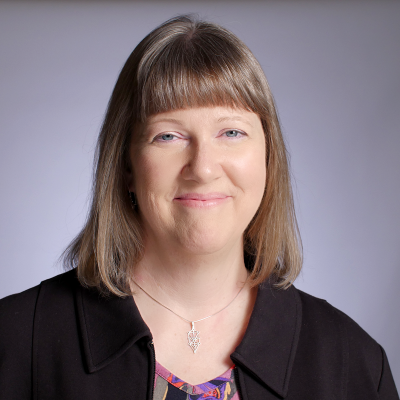 Ms. Gritton is a stickler for squeegeeing sliding glass shower doors, has a two-degree comfort zone, and has never seen a movie she didn't like.
As office assistant, Heather holds the place together. Clients love her organization skills and friendly greetings. Coworkers love her willingness to keep the kitchen stocked with candy and coffee. In her words, "I am the office."
She had her first date with her now-husband in our very office building, enjoying an evening at the erstwhile Rick's Café before the Sub-Deb dance at Manhattan High, and the rest is history.
Once a star athlete, knee surgeries have forced her to give up competitive sports, but she still enjoys walking the Konza Prairie and has recently dabbled in golf.  She claims that her educational background in psychology helps her "deal with" New Boston (whatever that means).
Want more? You know you do.
Bonus random fact!
Sage Advice She's Been Given: "It's all mystery."
What She IS: Calm. Left-brained. A movie-lover. Treasurer of all committees she's on. Proficient at cursing in other languages. A former volleyball player. "Anything but a delicate flower." Fascinated by cymatics.
Fantasy Vacation: Anywhere in France. Planning a future trip to Abbeys – with a few vineyards thrown in for good measure!
Preferred Smells: Cut grass, Maine (balsam and ocean), and coffee.
Preferred Sound: Silence.
Bert or Ernie: Ernie. He's silly.
Superpower of Choice: Healing by mere presence.
Laverne or Shirley: I really don't care for either of them.
Who Would Play Her in a Movie: Gwendolyn Christie, "because she's tall and she's in Star Wars."
What She Is NOT: Closed-minded. Petite. A potty-mouth. Unaccommodating. Bad with numbers.
Sweet or Salty: Sweet AND salty because you can keep eating them forever.
Rock, Paper, or Scissors: Rock. Boom.
---